Age: 24
Location: Northern California, USA
What's in your journal: Fandoms, icons, fanmixes, life.
What rating is your journal: All ratings.
Favourite ST series/movie(s): TNG, ENT, VOY, New Movies
Favourite ST character(s): Spock, Deanna Troi, Beverly Crusher, Wesley Crusher, Praetor Shinzon, Seven of Nine, Tom Paris, Katherine Janeway, T'Pol, and Jonathan Archer.
Favourite ST pairing(s): Spock/Uhura, Spock/Kirk, Chekov/Sulu, Sarek/Amanda, Spock/Saavik, Picard/Crusher, Riker/Troi, Seven/Chakotay, Seven/Tom, Seven/Doctor, Seven/Janeway, Tom/B'Elanna, Archer/T'Pol, and Trip/Hoshi.
Interests/Hobbies outside of fandom: Drawing, writing, reading, video games, traveling, photography, the supernatural/paranormal, and music.
Friending policy: None, it's an open friending here.
Where to add you: (lj, tumblr, dw, etc) Anywhere.
deviantART
Facebook
Tumblr
Twitter
What you do in fandom: Icons, fanmixes.
Other fandoms you like: Glee, Harry Potter, Doctor Who, True Blood, Buffyverse, Charmed, Stargate SG-1, Stargate Atlantis, Kingdom Hearts, Naruto, Bleach, and more.
Other comms you like:
tpol_archer
Anything else you'd like to share: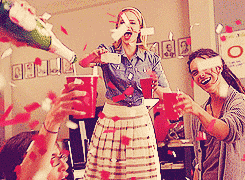 Name: Kaily